An established non-profit organization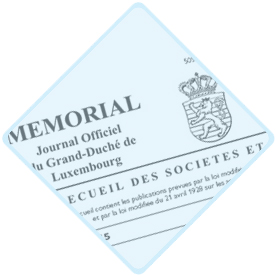 In 2016 the Association of Solvay Schools Alumni has chosen to formally establish itself in Luxembourg. By doing so, the alumni have ensured continuity and legitimacy of their activities.
The local chapter is registered as 'Association sans but lucratif' with the Registry of Commerce and Companies of the Grand Duchy of Luxembourg (RCS). The formal denomination is Solvay Alumni Luxembourg a.s.b.l. and is registered under RCS Number F10952.
The general assembly is the main body of the association and groups the active members. It appoints the members of the board of directors and insures a minimum of representatives of the school's graduates. It also appoints an executive committee composed of a president, a vice-president, a secretary, a treasurer, a managing director, a person in charge of fund raising, another person in charge of coordinating the activities, and a person in charge of the database.