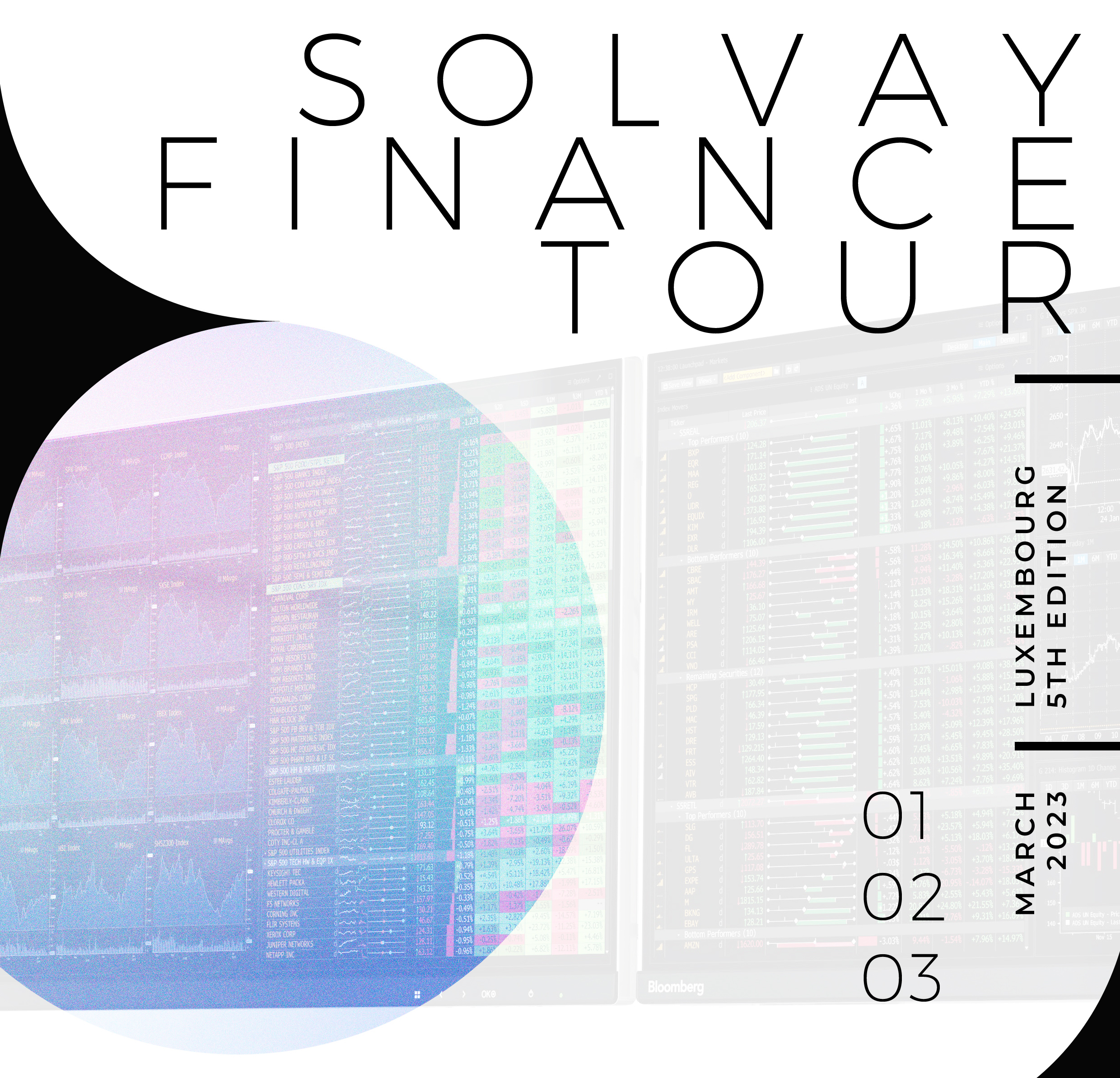 JOIN THE SOLVAY FINANCE TOUR
Enjoy a once in a lifetime finance tour like no other. A second-to-none, tried-and-tested experience which makes other business schools envious!

Discover finance in a practical way. No sales, only workshops and knowledge transfer!

Interact directly with experienced professionals, the best-in-class mentors and seasoned specialists, curated from the broad professional network Solvay Alumni boast in Luxembourg.
Connect with Alumni that provide you a no-nonsense insight into their domain.
Let the fellows from Solvay be your guide during this 3-day trip and help you with any questions or fears you may have.
Come to the second largest fund centre in the world, the fourth most important financial centre in Europe and experience the power of investing across the value chain.
Be ready to test your valuation skills and try to improve your financial literacy and understanding - stand prepared to challenge and be challenged!
Differentiate  your profile.
Be better than standard.
Get ahead and boost your credentials and enhance the resume you use to pitch your next apprenticeship or career move.
EXCLUSIVELY BY SOLVAY ALUMNI FOR SOLVAY STUDENTS
ADMISSION CRITERIA & PROCESS
Only available for students enrolled at Solvay Business School (V.U.B. & U.L.B.) in a Master Programme.
Examples include the Handelsingenieur or Ingénieur de Gestion programme. No exceptions.
When registering, undertake the selection test which is a short knowledge test under the format of a multiple choice quiz.
The aim is to ensure a common level in financial literacy is attained by the candidate, and in line with his or her resume.
When registering,  you will be asked to upload the latest version of your resume.
You will need this to complete the submission of your candidacy to the Solvay Finance Tour.
Solvay Finance Tour 2023 Registration deadline
We recommend to finalise your resume before submitting your application.

FREQUENT QUESTIONS & ANSWERS